About Me
This is me in one of my mom's numerous tragically dated outfits: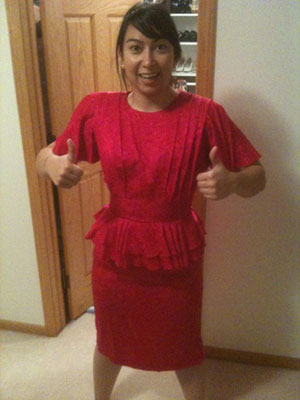 Things to know about me:
I'm half-Korean, half-Irish/German and the youngest of four children.
I was allegedly Mom's favorite growing up yet still endure harsh phone calls and blunt comments about my weight and appearance.
I live 2,300 miles away from my mom, and I can't decide whether that's a good thing or a bad thing.
By day I'm a writer/editor, on weekends I'm an endurance athlete, and 24/7 I'm an exasperated daughter who nonetheless loves her mom.